799.
Coachmaker's plow plane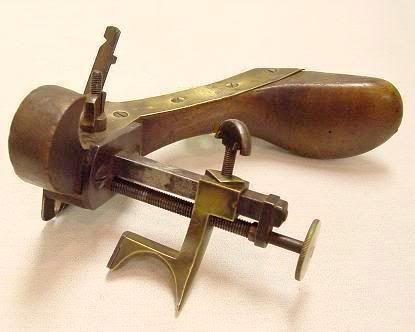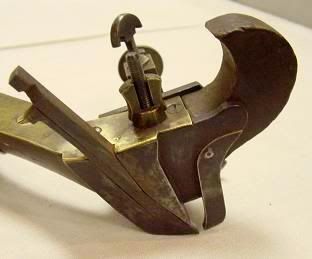 800. Miner's candle holder, can be pressed into the wall or hooked over a lateral piece of wood.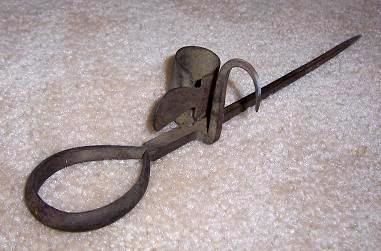 801. Gage for drawings knives, for use as a guide when chamfering, patented July 14,1885,
number 322040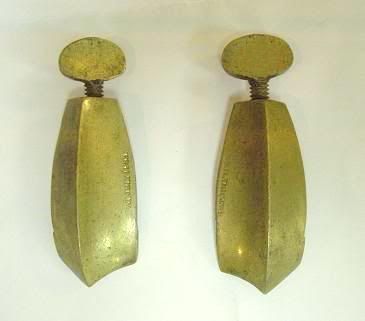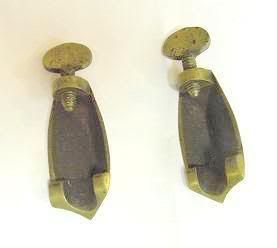 Besides the U.S. Patent web site, another good resource when searching with a known patent date is
DATAMP
, the Directory of American Tool and Machinery Patents. I used it to find the patent number for the chamfer guides, the DATAMP entry for them can be seen
here
.
802. Snake wrench, with interchangeable heads.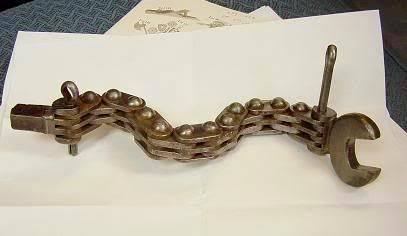 803.
Grafting froes
, or grafting knives, the long knife edge makes the split in the receiving tree and the point opens the split to allow insertion of the new piece.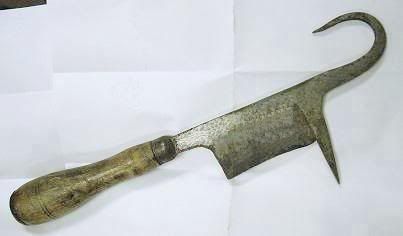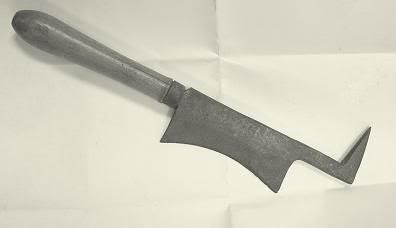 804. Fireman's ladder clamp, when attached near the top of a ladder and placed in contact with a building, the ladder will not slip.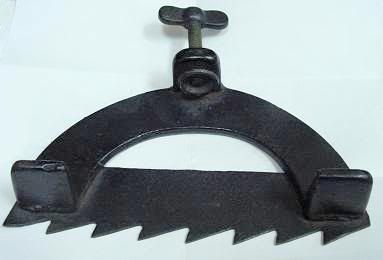 Thanks to Kerry for photo number 800, and also thanks to the people at the
Live Free or Die Antique Tool Auction
and some of the dealers there for allowing me to take photos of the other five items in this post.
Next week I'll be going out of town for a few days so the next set will be posted a day early, the morning of the 25th. I won't be able to reply to comments or post the answer page until Friday or Saturday, unless I can get access to a computer while I'm away.
Last week's set is seen below,
click here
to view the entire post: